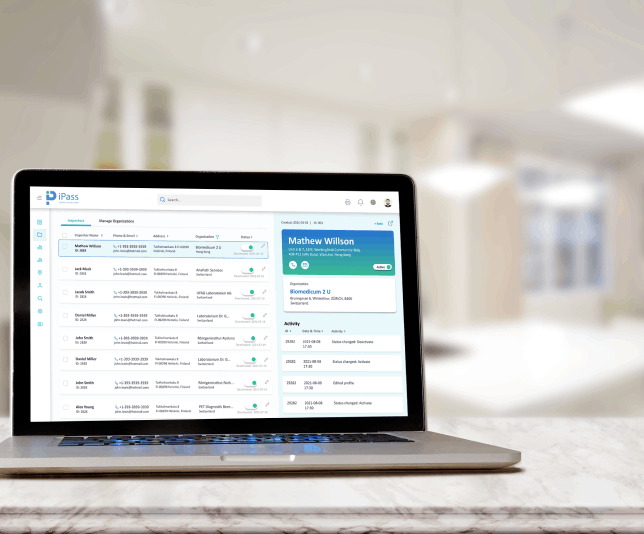 1 Airport authorities make it mandatory for individuals to get tested to receive a negative test result or recovery or vaccination certificate before travel date.
2 Along with the ticket confirmation email, the passengers will get complete instructions to get registered via the MatriX-iPass™ Patriot App and schedule a test before the travel date.
3 Airport authorities can tie up with the labs/hospitals. They can provide user access to MatriX-iPass™ CLOUD so that airports can authorize Health Certificates for travelers.
4 Travelers will receive the health certificate (Printed and Digital) from the lab/hospital.