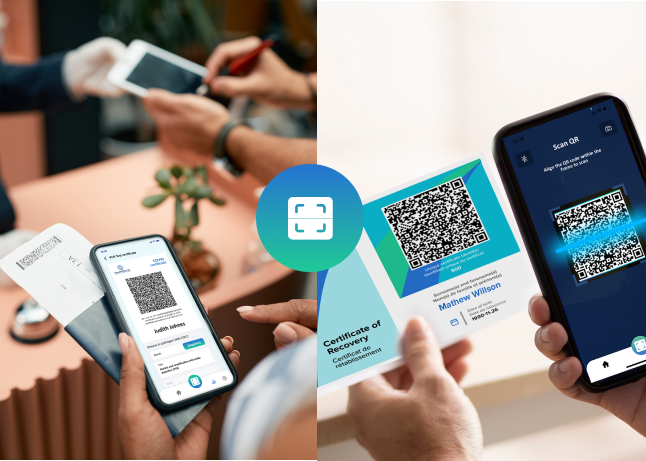 1 Government authorities make it mandatory to get a test or recovery certificate or vaccination certificate before attending any public events or traveling or accessing physical workspaces/educational institutes.
2 People can register themselves on MatriX-iPass™ Patriot App using their Unique govt ID and schedule a test before the event date.
3 Labs can access the individuals' data with their consent for testing and vaccination information.
4 Individuals will receive the health certificate (Printed and Digital) from the authorized lab/hospital.